It's Time to Get CRAY!
CRAWFISH IS IN SEASON
NOW FOR A LIMITED TIME

$19.99 FOR 2 POUNDS, INCLUDES SAUSAGE,
CORN & POTATOES
+ Add 1 lb. of Crawfish to any entrée for $7.99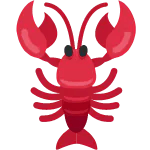 HOSTING A PARTY AT-HOME?
CALL AHEAD & ORDER TO-GO!

3 POUNDS FOR $19.99
or
3 POUNDS + A 6 PACK OF DOMESTIC BEER FOR $27.99*
Bud Light, Miller Light or Coors Light

Available at the following locations:
Bossier City
Corpus Christi
Corpus Christi - Lighthouse
Fossil Creek
Galveston
Lubbock
Round Rock
San Antonio

*Where allowed by law. Must be 21 years or older to purchase alcohol and have valid ID upon pick up. Please contact your preferred location for additional details.