What the Shell Menu
Slide 1 of 8
Slide 2 of 8
Slide 3 of 8
Slide 4 of 8
Slide 5 of 8
Slide 6 of 8
Slide 7 of 8
Slide 8 of 8


We're Putting the Crab Back in Crab Shack!
Love TikTok? Want to Win a $250 Joe's Gift Card? Take the #WhatTheShell Challenge!
To learn more, click HERE.
(Terms and Conditions Below)
Dungeness Crab Bucket
Mild and Tender Dungeness Crab served with fresh corn and red potatoes.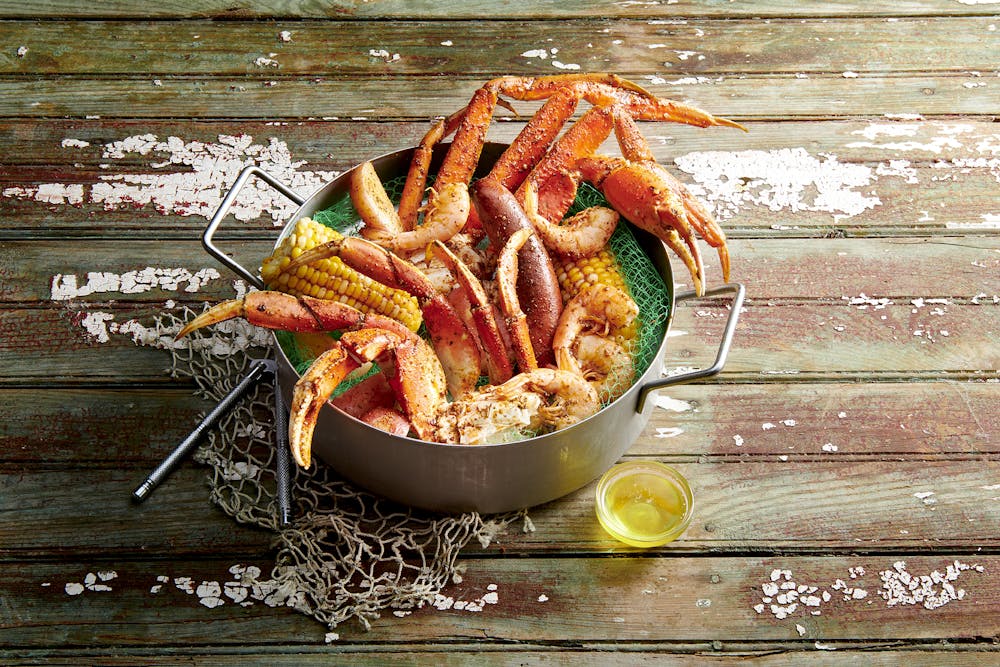 Joe's Classic Steampot
Dungeness Crab, sweet Snow Crab, shrimp and smoked sausage, Old Bay seasoning served with fresh corn and red potatoes.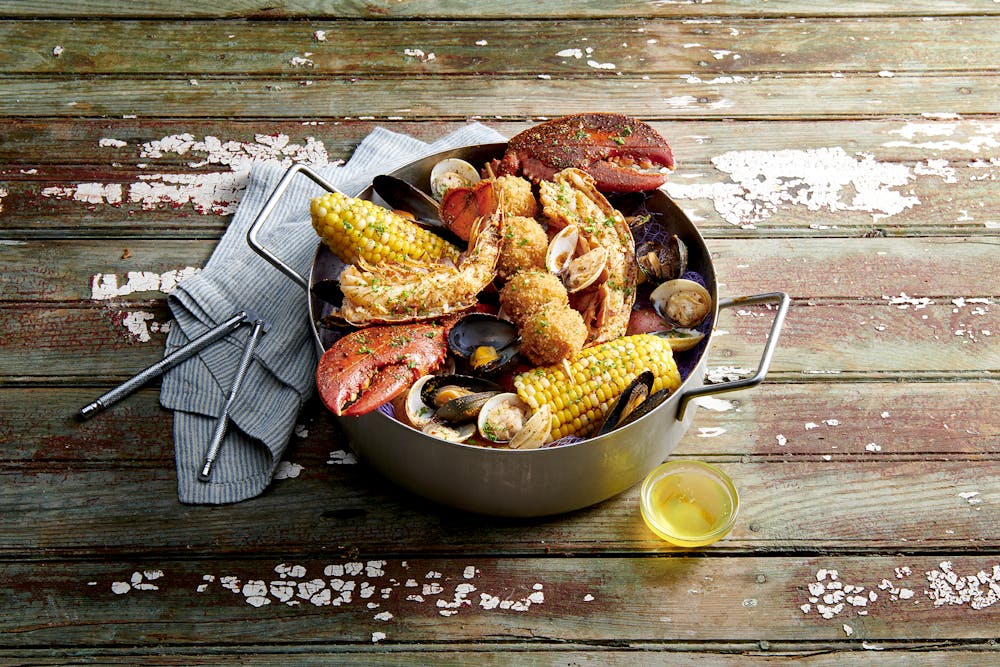 The Maine Idea Steampot
Lobster tail, lobster claws, clams, mussels, seasoned with garlic, butter, Old Bay™, Great Balls of Fire, served with fresh corn and red potatoes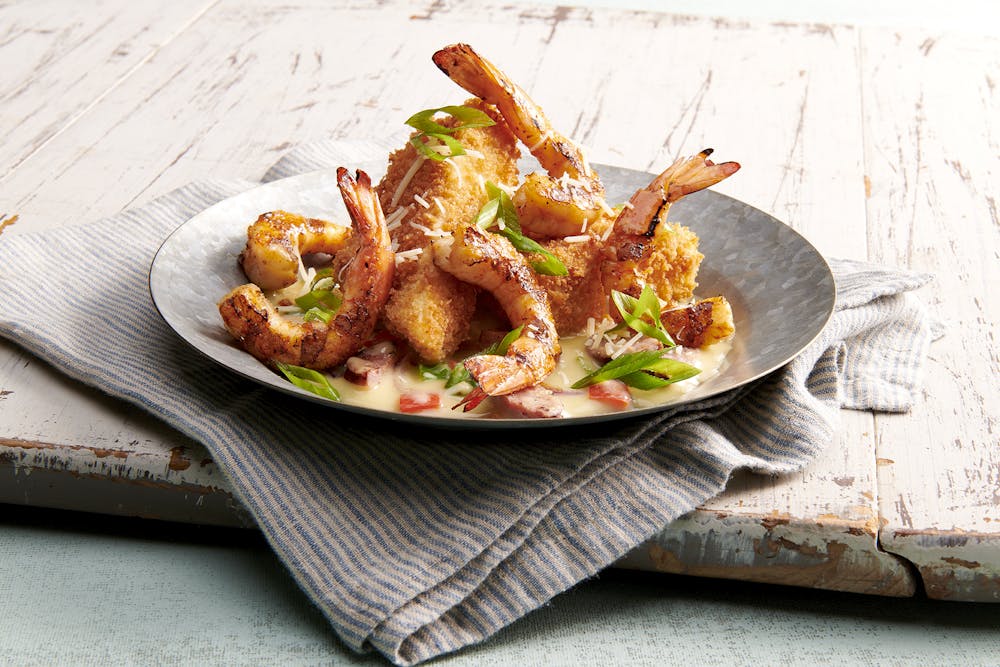 Shrimp and Grit Cakes
Sausage, onion, red and green bell peppers, Cajun cream sauce topped with Parmesan cheese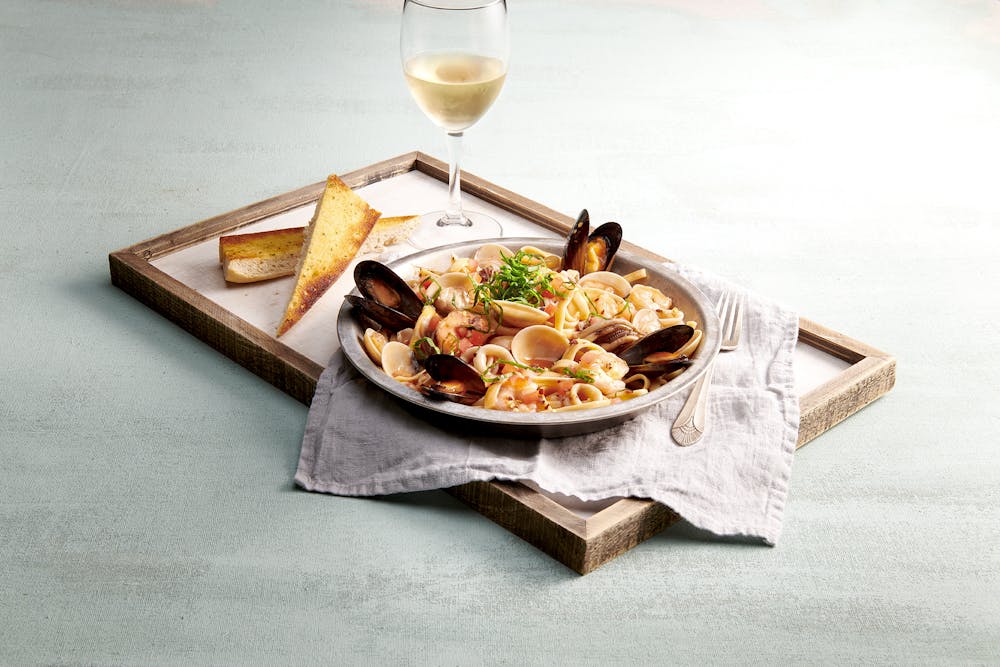 Seafood Linguine Pasta
Mussels, clams, shrimp, calamari, white wine, lobster tomato sauce, basil, tomatoes, and garlic bread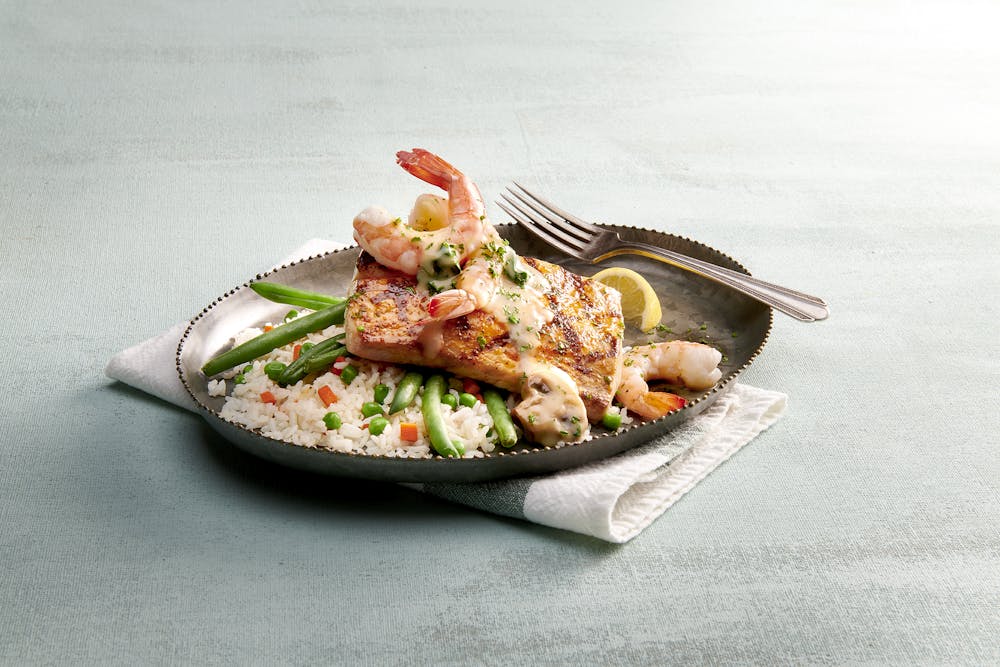 Mahi Mahi with Citrus Shrimp Sauce
Mushrooms, spinach, white wine, lemon, green beans, lemon pesto rice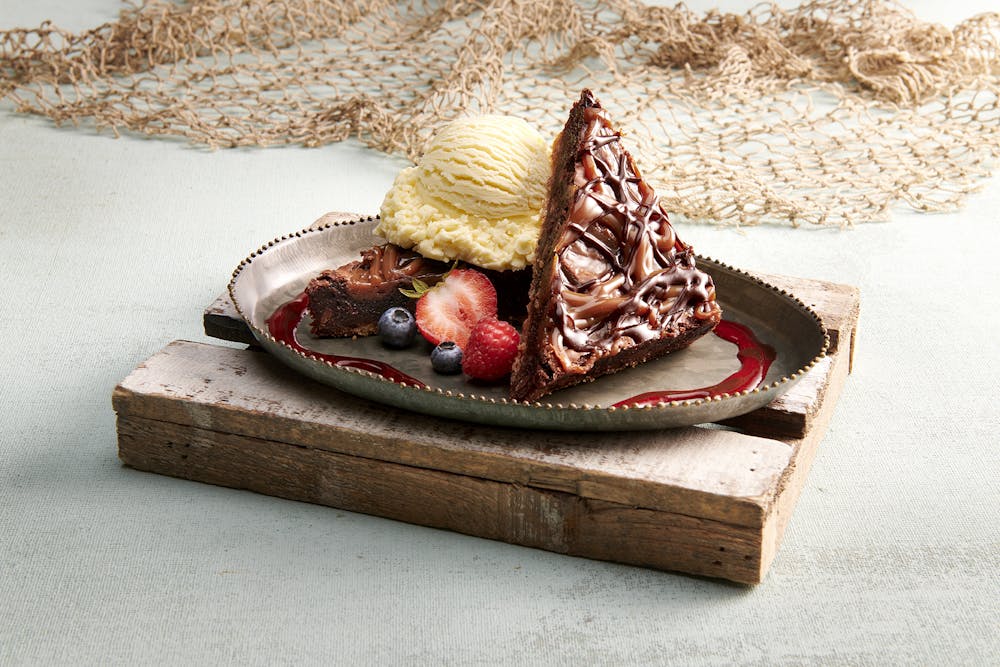 Warm Pretzel Brownie
Vanilla ice cream, raspberry and chocolate sauces, raspberries, blueberries and strawberries
Drinks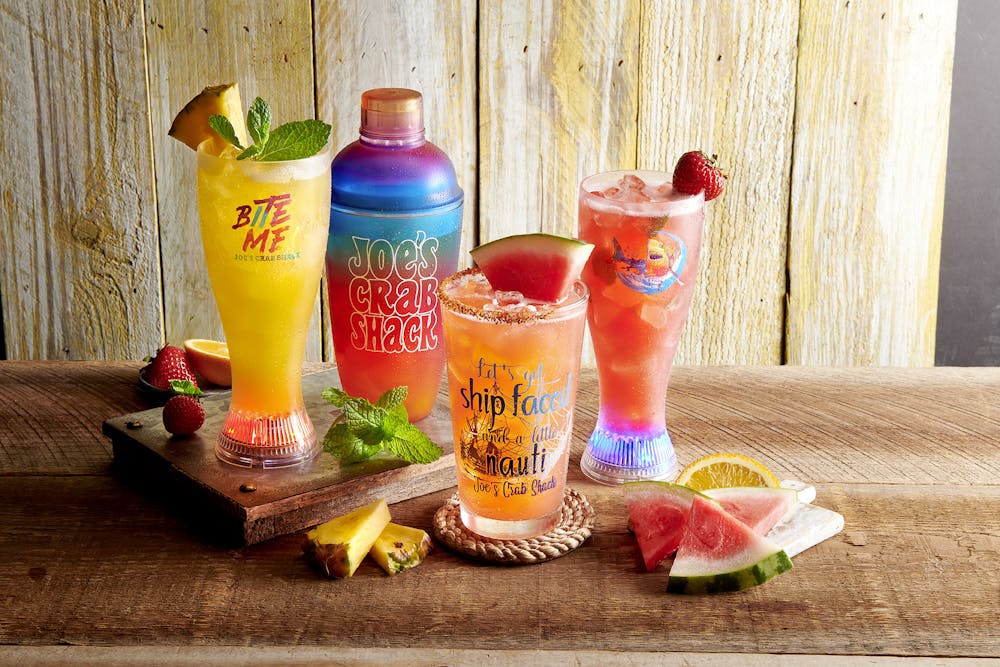 Mango Wave Runner (Non-Alcoholic)
Minute Maid Lemonade, mango purée, sweet & sour, Red Bull Yellow Edition
Joe's Rum Punch
Bacardi Superior Rum, pineapple juice, sweet & sour, Fever-Tree Ginger Ale
Rosita Margarita
Calirosa Rosa Blanco Tequila, Cointreau Orange Liqueur, watermelon purée, orange juice, sweet & sour
Strawberry Mint Lemonade (Non-Alcoholic)
Sprite, mint leaves, lemon juice, strawberry purée
What the Shell Challenge Terms and Conditions
JOE'S CRAB SHACK GIFT CARD GIVEAWAY OFFICIAL RULES
NO PURCHASE NECESSARY TO ENTER OR WIN. A PURCHASE DOES NOT INCREASE YOUR CHANCES OF WINNING.
BY ENTERING THE PROMOTION, YOU ACCEPT AND AGREE TO ABIDE BY THESE OFFICIAL RULES.
SPONSOR. Joe's Crab Shack Gift Card Giveaway ("Promotion") is sponsored by Landry's, LLC ("Sponsor"), 1510 West Loop South, Houston, TX, 77027. TikTok is not a sponsor or co-sponsor of this Promotion.
PROMOTION PERIOD. The Promotion begins at 12:01 AM Central Standard Time ("CST") on September 27, 2022 and ends at 11:59 PM CST on December 31, 2022 ("Promotion Period"), and consists of three (3) "Entry Periods". The Entry Periods, which begin at 12:01 AM CST on the first day of the Entry Period and end at 11:59 CST on the last day of the Entry Period, are as follows:
| | | |
| --- | --- | --- |
| Entry Period | Begins | Ends |
| 1 | September 27, 2022 | October 31, 2022 |
| 2 | November 1, 2022 | November 30, 2022 |
| 3 | December 1, 2022 | December 31, 2022 |
All entries must be received on or before the conclusion of the applicable Entry Period. Sponsor reserves the right to extend or shorten the Promotion Period or an Entry Period at its sole discretion.
ELIGIBILITY. The Promotion is offered only to legal residents of the fifty (50) United States, the District of Columbia, and Canada (excluding Quebec) who are at least eighteen (18) years of age or the age of majority in their place, province or territory of residence at the time of entry. Employees, officers, directors, representatives, and agents of Sponsor, its parent companies, subsidiaries, and affiliates and each of their immediate family members (e.g., spouse, parent, child, sibling, and their respective spouses and the "steps" of each, regardless of where they reside) and persons living in the same household of each, whether or not related, are not eligible to enter or win. All applicable federal, state, provincial, territorial, and local laws and regulations apply. Void in Quebec and where prohibited or restricted by law. Participation constitutes entrant's full and unconditional agreement to these Official Rules and Sponsor's decisions, which are final and binding in all matters related to the Promotion. Winning a prize is contingent upon fulfilling all requirements set forth herein. All entries become the sole and exclusive property of the Sponsor and receipt of entries will not be acknowledged or returned.
ENTERING THE PROMOTION: An eligible entrant may enter the Promotion through TikTok (collectively "Online Entry") or by mail ("Mail Entry") as follows:

Enter Via TikTok: During the Propomotino Period, Sponsor will make one post on Sponsor's TikTok account (@officialjoescrabshack) explaining to participants how to enter the Promotion ("Promotion Posts") . Entrant shall:

Sign into his/her TikTok account. If you do not have a TikTok account you may create one for free by visiting www.tiktok.com. By submitting your information and creating an account, you agree to the terms of use and privacy policy of TikTok. If you do not agree to such terms of use and privacy policy, you cannot create an account or participate in this Promotion.
Become a follower of @officialjoescrabshack on TikTok (if not already following); and
Create an original TikTok video per the Promotion Posts instructions with the hashtag #WhatTheShellChanllenge that complies with the Entry Requirements below.
IMPORTANT FOR ONLINE ENTRIES: MOBILE ENTRY IS NOT REQUIRED TO ENTER OR WIN A PRIZE IN THIS PROMOTION. MESSAGE AND DATA RATES MAY APPLY IF AN ENTRANT ENTERS THIS PROMOTION ON HIS/HER MOBILE DEVICE. NOT ALL MOBILE TELEPHONE/WIRELESS PROVIDERS CARRY THE SERVICE NECESSARY TO PARTICIPATE IN THIS PROMOTION. ENTRANTS SHOULD CONSULT THEIR WIRELESS PROVIDER'S PRICING PLANS.
Enter Via Mail: To enter by mail, without purchase or obligation, during the Entry Period send a 3" x 5" card with your name (first and last name), complete mailing address, city, state, zip code and day and evening telephone numbers with area code to: Landry's, Inc., Attn: Joe's Crab Shack Gift Card Giveaway, 1510 West Loop South, Houston, TX 77027 ("Mail Entry"). Mail Entries must be postmarked by the last day in an applicable Entry Period to be entered in the Promotion. Sponsor is not responsible for delayed or late deliveries of entries, entries lost, misdirected or otherwise misplaced in the mail or entries not otherwise received regardless of reason. Duplicate entries will not be honored.
ENTRY REQUIREMENTS. There is no limit to the number of times you may enter online or by mail, however, each mail-in entry must be mailed in a separate envelope. Online Entries must be received by Sponsor by 11:59 PM CST on the last day of an Entry Period to be entered in the Promotion for the applicable Entry Period. Entries received after 11:59 PM CST on the day the Entry Period closes will be deemed entries into the subsequent Entry Period or if received after the end of the Promotion Period, will be deemed void. All entries become the property of the Sponsor. An entry must comply with TikTok's terms and conditions; cannot prominently feature copyrighted material, trademarks, logos or trade dress owned by any third party, or advertise or promote any brand or product of any kind, other than the Sponsor's; must be suitable for publication and cannot be sexually explicit or suggestive, violent or derogatory of any ethnic, racial, gender, religious, professional or age group; cannot promote illegal drugs, tobacco, firearms/weapons (or the sue of any of the foregoing); cannot describe or depict any illegal activity or violation of any state, federal, or local law; and cannot contain any viruses, spyware, malware, or other malicious components that are designed to harm the functionality of a computer in any way. The entrant should either be the only person who appears in the Online Entry video or, if anyone else appears in the vide, the entrant must obtain written permission from that person or those people to include them in the video, and if Sponsor asks to see the written persmissions, the entrant must provide them upon request (in the event an entrant cannot provide permissions that are satisfactory to Sponsor, in its sole and absolute discretion, Sponsor reserves the right to disqualify the applicable Online Entry). If any Entry fails to Comply with any of these Entry Requirements or any other provisions of these Official Rules, at the Sponsor's sole discretion, Sponsor reserves the right, but is not obligated, to disqualify the entrant. Entries from users with protected or private TikTok accounts (i.e., entrant has set his/her account so that only people the entrant has approved can view his or her updates) may not be received. Online Entries must be pubslihed as "public posts" to be eligible to enter. Entries will be deemed made by the authorized account holder of the account the Entry is submitted from at the time of entry. The "authorized account holder" is the person who is assigned to the TikTok account by the online service provider. Sponsor reserves the right, but not the obligation to, at their sole discretion, disqualify the entrant if any Entry fails to comply with any of these requirements or any other provisions of these Official Rules.
WINNER SELECTION. Winners will be chosen at random by Sponsor from all eligible entries submitted during the applicable Entry Period. The random selection process run by the Sponsor is final. The winner is deemed to be a potential winner, pending verification of the entrant's eligibility and compliance with these Official Rules, as determined by Sponsor in its sole and absolute discretion. The odds of winning any of the Prizes depends on the total number of eligible entries received during the applicable Entry Period.
PRIZES. Two (2) winners will be selected each Entry Period to each receive one (1) Joe's Crab Shack gift card with a face value of $250.00 (each a "Prize"). The total approximate retail value of the Promotion Prizes is $1,500.00 USD. Sponsor reserves the right to sell or distribute the unclaimed Prizes at Sponsor's sole and absolute discretion. Certain locations operating under Landry's brands are franchised locations and therefore may or may not accept or redeem Landry's Gift Cards issued by Sponsor. The Gift Card may be used only for purchases within the United States and must be used in accordance with the Landry's Gift Card Terms and Conditions then in place. Except where prohibited by law, the Gift Card may not be redeemed for cash. Gift Cards have no cash or other currency redemption value. The value of a Gift Card that is lost, stolen, destroyed, altered or used without the owner's permission will not be replaced or refunded. Sponsor reserves the right to sell or distribute the unclaimed prizes at Sponsor's sole and absolute discretion. All other costs and expenses which are not specifically listed as part of a prize in these Official Rules and which may be associated with the award, acceptance, receipt and use of the Prizes are solely the responsibility of the respective winner. ALL FEDERAL, STATE AND LOCAL TAXES ASSOCIATED WITH THE RECEIPT OR USE OF ANY PRIZE ARE SOLELY THE RESPONSIBILITY OF THE WINNER.
HOW TO CLAIM A PRIZE. Winner(s) will be notified on via TikTok by a Direct Message from @officialjoescrabshack with instructions on how to claim his/her prize. The potential winner must respond to the Direct Message notification within twenty-four (24) hours of the applicable Entry Period ending, or they may, at the Sponsor's sole discretion, be disqualified. If Sponsor is unable to contact the prospective winner within twenty-four (24) hours from the first notification attempt, if the prospective winner fails to complete and return all requested forms by the specified date, or if the prospective winner fails to comply with any of the requirements, his/her prize will be forfeited and an alternative prospective winner may be selected. Sponsor's decisions with respect to the winner, these Official Rules, and all other matters pertaining to the Promotion shall be final and binding. Sponsor is not responsible for any undelivered emails, including without limitation emails that are not received because of a Winner's privacy or spam filter settings. A prospective winner may be required to sign an affidavit of eligibility and release of liability and publicity (where permitted) and IRS 1099 form, and return same, properly executed, within two (2) days of issuance of prize notification. The odds of winning depends upon the number of eligible entries received.
DISPUTES. All disputes arising from or relating to the Promotion shall be submitted exclusively to the jurisdiction of the state and federal courts located in Harris County in the State of Texas, and each entrant hereby irrevocably consents to the jurisdiction of such courts and waives all objections thereto. Each entrant hereby irrevocably waives any and all right to trial by jury in any legal proceeding in connection with the Promotion, the Official Rules and any and all further transactions contemplated hereby. Except where prohibited, each entrant agrees that any and all disputes which cannot be resolved between or among the parties and any claims or causes of action arising out of or connected with this Promotion, any prize awarded, or the determination of the winner shall be resolved individually, without resort to any form of class action. Any and all disputes that arise relating to the Promotion must be filed within one (1) year from the date that the winners are announced.
OFFICIAL RULES; LIST OF WINNERS. For a copy of these Official Rules or the name of the winner, send a self-addressed, stamped envelope to: Landry's, 1510 West Loop South, Houston, Texas 77027. Please allow 30-60 days for processing and delivery.
INDEMNIFICATION AND LIMITATION OF LIABILITY. BY ENTERING THE PROMOTION, EACH ENTRANT AGREES TO INDEMNIFY, RELEASE AND HOLD HARMLESS SPONSOR AND ITS PARENT, AFFILIATE AND SUBSIDIARY COMPANIES, THE TIKTOK PLATFORM, ADMINISTRATOR, ADVERTISING AND PROMOTIONAL AGENCIES, AND ALL THEIR RESPECTIVE OFFICERS, DIRECTORS, EMPLOYEES, REPRESENTATIVES AND AGENTS FROM ANY LIABILITY, DAMAGES, LOSSES OR INJURY RESULTING IN WHOLE OR IN PART, DIRECTLY OR INDIRECTLY, FROM THAT ENTRANT'S PARTICIPATION IN THE PROMOTION AND THE ACCEPTANCE, USE OR MISUSE OF ANY PRIZE THAT MAY BE WON. SPONSOR AND ITS PARENT, AFFILIATE AND SUBSIDIARY COMPANIES DO NOT MAKE ANY WARRANTIES, EXPRESS OR IMPLIED, AS TO THE CONDITION, FITNESS OR MERCHANTABILITY OF THE PRIZE. SPONSOR AND ITS PARENTS, SUBSIDIARIES, AFFILIATES, ADVERTISING AND PROMOTIONAL AGENCIES, AND ALL THEIR RESPECTIVE OFFICERS, DIRECTORS, EMPLOYEES, REPRESENTATIVES AND AGENTS DISCLAIM ANY LIABILITY FOR DAMAGE TO ANY COMPUTER SYSTEM RESULTING FROM ACCESS TO OR THE DOWNLOAD OF INFORMATION OR MATERIALS CONNECTED WITH THE PROMOTION.
PUBLICITY: Except where prohibited, participation in any Promotion constitutes entrant's consent for the Sponsor and their respective designees to use entrant's first and last name, likeness, prize information, city and state of residence, and any comments, testimonials or other feedback related to any prize or entrant's Promotion experience, whether written or oral, for promotional purposes in any media without further consideration. Any Entry transmitted to Sponsor will be treated as non-confidential and nonproprietary. All entries become the sole and exclusive property of Sponsor and receipt of entries will not be acknowledged or returned. Once an Entry is submitted in the Promotion it may be made available on Sponsor's various social media accounts or other websites for viewing by the general public and any such postings will be deemed made at the direction of the entrant within the meaning of the Digital Millennium Copyright Act and the Communications Decency Act.
PRIVACY: Sponsor's Privacy Policy is available at https://www.landrysinc.com/legalinfo/privacy.asp.
INTERNET: Sponsor is not responsible for: (a) electronic transmission errors resulting in omission, interruption, deletion, defect, delay in operations or transmission; (b) theft or destruction or unauthorized access to or alterations of entry materials, or for technical, network, electronic, computer, hardware or software malfunctions or limitations of any kind; (c) inaccurate transmissions of or failure to receive any entry or entrant information on account of technical problems or traffic congestion on the Internet or at any website or any combination thereof; (d) any error, omission, interruption, deletion, defect, delay in operation or transmission, communications line failure, theft or destruction or unauthorized access to, or alteration of, entries; (e) any problems or technical malfunction of any telephone network or telephone lines, computer on- line systems, servers, or providers, computer equipment, software, failure or delay of any email or entry to be received by Sponsor on account of technical problems, human error or traffic congestion on the Internet or at any website, or any combination thereof; (f) any damage to an entrant's system which is occasioned by participating in this Promotion or by downloading any information necessary to participate in the Promotion; and (g) for incorrect or inaccurate entry information whether caused by Internet users or by any of the equipment or programming associated with or utilized in the Promotion or by any technical or human error which may occur in the processing of the entries in the Promotion.
RIGHT TO CANCEL: If, for any reason, the Promotion, or any portion of the Promotion is not capable of running as planned or is compromised in any way, Sponsor reserves the right to cancel, terminate, modify or suspend the Promotion.
MISCELLANEOUS: Headings are provided for reference purposes only and will not be given any substantive effect. The failure to exercise or enforce any right or provision of these Official Rules shall not constitute a waiver of such right or provision. If any part of these Official Rules is held by a court of competent jurisdiction to be invalid or unenforceable, that part will be enforced to the maximum extent permitted by law, and the remainder of these Official Rules will remain fully in force.
ADDITIONAL LIMITATIONS. The Prize is non-transferable. No substitution or cash equivalent of Prize is permitted. Sponsor and its respective parent, affiliate and subsidiary companies, agents, and representatives are not responsible for any typographical or other errors in the offer or administration of the Promotion, including, but not limited to, errors in any printing or posting of these Official Rules, the selection and announcement of any winner, or the distribution of any Prize. Any attempt to damage the content or operation of this Promotion is unlawful and subject to possible legal action by Sponsor. Sponsor reserves the right, in their sole discretion, to cancel or suspend this Promotion should viruses, bugs or other causes beyond their control corrupt the administration, security or proper play of the Promotion. In the event any portion of this Promotion is compromised by any non-authorized human intervention, actions of entrants, or other causes beyond the control of Sponsor which, in the sole opinion of Sponsor, corrupt or impair the integrity, administration, security, or operation of this Promotion, Sponsor reserves the right, at its sole discretion, to suspend, modify, abbreviate or terminate the Promotion without further obligation. If Sponsor elects to abbreviate the Promotion, the winner will be determined from all eligible entries received prior to the action or compromise giving rise to the suspension or termination of this Promotion. In the event of cancellation, abbreviation or suspension, Sponsor shall promptly post a notice on the Promotion entry page to such effect. In the event any tampering or unauthorized intervention may have occurred, Sponsor reserves the right to void suspect entries at issue. Entries generated by script, macro or other automated means are void, and Sponsor expressly reserves the right to disqualify any entries that it believes in good faith are generated by an automated program or via scripts. Sponsor and its respective parent, affiliate and subsidiary companies, agents, and representatives, and any telephone network or service providers, are not responsible for incorrect or inaccurate transcription of entry information, or for any human error, technical malfunction, lost or delayed data transmission, omission, interruption, deletion, line failure or malfunction of any telephone network, computer equipment or software, the inability to access any website or online service or any other error, human or otherwise. By entering and participating in the Promotion, you are agreeing that any information collected in connection with the Promotion may be used by Sponsor in accordance with its Privacy Policy.